Moore welcomes Pensions Green Paper
Minister says Scots will benefit from proposed changes to the system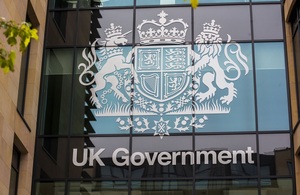 Scots will benefit from the biggest shake up of the state pension system for decades, the Secretary of State for Scotland said today.
The UK Government today unveiled a Green Paper A state pension for the 21st century which laid out options on simplifying the tax system and making it fairer for future pensioners.
They include a single-tier state pension, currently estimated at around £140 a week and lifting people out of mean-testing and Pension Credit. The Government's argument is that this will  provide better support for saving in retirement as well as underpin the existing plans to automatically enrol people into workplace pensions from 2012, bringing 5-8 million into saving for the first time.
Michael Moore said:
"The reform of the state pension system is long overdue and the options laid out by government today will help end the inequalities of the current arrangement which penalises women, low earners and the self-employed in Scotland. Many people are confused by the state pension system and any move to make it easier to understand and rewarding for those who deserve it is to be welcomed."
Published 5 April 2011