Moore welcomes draft Groceries Code Adjudicator Bill
Legislation which could create a new adjudicator to solve disputes between retailers and their direct suppliers was published today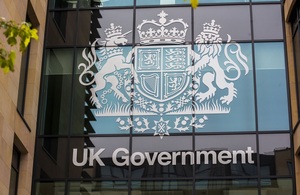 A new independent body to monitor unfair practices by retailers could help protect Scottish suppliers from having unnecessary risks or excessive costs passed on to them, according to the Secretary of State for Scotland.
The UK Government's Consumer Minister Edward Davey published the draft Groceries Code Adjudicator Bill and invited pre-legislative scrutiny of the Bill by Parliament at Westminster today (Tuesday 24 May)
The Bill is looking to establish a Groceries Code Adjudicator which would be responsible for monitoring and enforcing the Groceries Supply Code of Practice (GSCOP). That code has been in place since February 2010 and is currently monitored by the Office of Fair Trading (OFT).
The new adjudicator would be able to act as an arbitrator in disputes between retailers and their direct suppliers and investigate breaches of the Code based on complaints from suppliers and/or information in the public domain.
In August 2010, the UK Government published its response to the consultation to take forward the establishment of a body to monitor and enforce the Groceries Supply Code of Practice (GSCOP). This draft Bill is the result of this consultation and the Competition Commission's Market Investigation on the Supply of Groceries in the UK.
Scottish Secretary Michael Moore said: "It is in everyone's interest for suppliers and retailers in Scotland have a close, fair and productive working relationship. That is good for business and good for consumers.
"These are early days but the principle of ensuring a fair and balanced relationship between suppliers and retailers is one I strongly support. Creating an independent body like this would give Scottish companies which supply to grocery retailers security and access to dispute resolution. Those firms now have a chance to make their opinions heard as the Bill goes through Parliament and I hope they will do so."
The UK Government Consumer Minister Edward Davey said:
"Preventing unfair practices and increasing certainty for suppliers will safeguard consumer interests, as large retailers won't be able to take advantage of their position of power, as set out in the Code.
"This is an important step towards establishing the Groceries Code Adjudicator, to which the Government is strongly committed ."
Published 24 May 2011