News story
Moore welcomes Common Agricultural Policy agreement
The Secretary of State for Scotland Michael Moore has welcomed news of the European Parliament's approval of the CAP deal.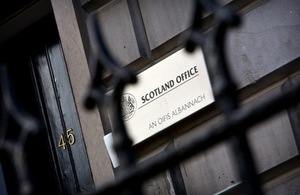 Mr Moore said:
"This is the culmination of long, difficult negotiations. The UK Government has been fighting hard to protect the interests of producers, consumers and taxpayers across the UK. The UK Government has secured significant gains for Scotland on simplification, greening and the challenging transition from historic and area-based payments. Provision to use the national reserve to encourage new entrant farmers is a big win for Scotland.
"Significant progress on regionalisation of the CAP respects UK devolution. The UK has one of the most inclusive arrangements in the EU for devolved administrations to contribute to decision-making. This formal recognition by the EU hardwires our ability to enable a strong, local Scottish voice for agriculture, with a clear, unified UK voice exerting shared clout at the top table in Europe as the third largest Member State. This flexibility and influence of the UK gives farmers, consumers and taxpayers in Scotland the best of both worlds.
"I am pleased that the Scottish Agriculture Secretary Richard Lochhead has welcomed the deal. I would like to pay tribute to the positive, inclusive working between DEFRA, the Scottish Government, the NFUS and the wider Scottish farming community who have put enormous effort into securing significant gains for Scotland.
Published 26 June 2013