Moore visits HM Naval Base Clyde
The Secretary of State said Scotland will "continue to play a key role in defence" after tour of base.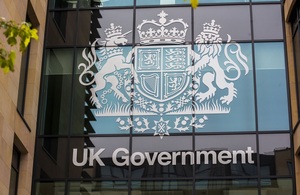 Scotland will continue to play a key role in the defence of the UK, the Secretary of State for Scotland Michael Moore said after a visit to HM Naval Base Clyde today (Thursday 6 January).
The Minister met key personnel to learn more about operations at Scotland's largest military establishment. The base has a staff of over 7000 and is the single largest site employer in Scotland.
The base is home to the UK's nuclear deterrent as well as conventionally-armed submarines and mine-sweeping vessels. The flotilla includes the first of the Astute Class attack submarines as well as the Vanguard submarines that maintain the country's continuous at sea nuclear deterrent.
HM Naval Base Clyde will take on a further role as home to the Trafalgar Class attack submarines following the MoD's maritime Change Programme Announcement. It also provides specialist maritime and nuclear engineering support as well as one of the world's largest Shiplift facilities, capable of lifting a 16,000 tonne Vanguard Class submarine out of the water for maintenance.
The Secretary of State toured these facilities and a submarine where he spoke to personnel and heard about the future plans for the site.
The Minister said:
"Faslane is proof of the UK Government's ongoing commitment to a defence footprint in Scotland. I was once again impressed by the professionalism and dedication of the armed forces who work on the base and its vessels.
"Not only does the base provide world-class facilities and expertise, it is also of huge strategic importance in the defence of the UK. It is the single largest site of employment in Scotland and the fact it is to become the main operating base for all of our submarine fleet underlines the important role it plays.
"The defence review has produced a number of challenges in Scotland, particularly surrounding the future of RAF bases. Decisions will be made later this year but it is clear Scotland will continue play a key part in defending our country long into the future."
Published 6 January 2011