Moore: Scotland led way in ending child detention for asylum seeker families
Review will see the UK Border Agency (UKBA) change its approach to child detention.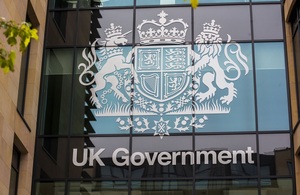 The Coalition Government's announcement that children of asylum seekers will no longer be kept in detention centres is a "long overdue step towards a compassionate but effective immigration system", said the Secretary of State for Scotland.
Michael Moore made the comments following the publication of a new approach to family removals following a wide-reaching review of the detention of children. As a result, Yarl's Wood Immigration Removal Centre in England will close to children immediately.
There have been no overnight detentions of families in Scotland since an announcement by the Coalition Government in May this year.
The review will see the UK Border Agency (UKBA) change its approach and adopting a new four stage process which focuses on engagement with families during the decision making process, giving parents the opportunity to engage in when and how they return, when they have been found to have no legal right to stay in the UK.
Specially trained family case workers will in future work with families throughout the asylum decision making process. Once a family's appeals have been exhausted they will be offered support through a new process. It will include:
family conferences to discuss their return home, welfare and medical concerns and offer families tailored assisted voluntary return packages;
assisted voluntary return packages to help them resettle upon their return;
required returns for families who fail to take up the assistance package, allowing them to remain in the community, but giving two weeks notice to board their flight home and allowing families to self check-in without the need for enforcement action; and finally
an ensured return, as a last resort. If they fail to depart the UK, UKBA will consider a range of options to ensure the return of families which will be tailored to each family's circumstances. Return plans will be agreed by a new independent panel. New options being developed include a form of short notice removal, the use of open accommodation, and - as a last resort where families resolutely fail to comply - family friendly, pre-departure accommodation, where we will allow children to have the opportunity to leave the premises subject to a risk and safeguarding assessment and suitable supervision arrangements.
An Independent Family Returns Panel is being set up to ensure that child welfare and safeguarding issues are central to individual family return plans.
Michael Moore said:
"Today's announcement is a huge change for the better in our immigration system and brings the unacceptable practice of detaining children to an end.
"In Scotland, Dungavel was closed to children when the Coalition came to power in May.  Now Yarl's Wood will close too.
"This change in approach is long overdue.  Our asylum and immigration systems should be fair, humane and effective.  This government is ensuring that happens.
"This was a key pledge in the coalition agreement. It puts the welfare of vulnerable children and their families at the centre of our system for the first time and brings in a new level of professional oversight through the creation of the Independent Family Returns Panel.
"I look forward to working closely with the Scottish Government where this new policy has implications for devolved matters."
Published 16 December 2010