Moore regrets Scottish Government's "attack on respect agenda"
The Secretary of State gives his reaction to claims made in a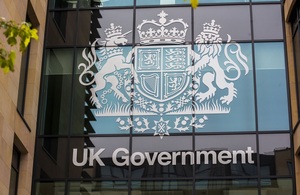 The Secretary of State for Scotland Michael Moore today said the First Minister's attack on Westminster as one of Scotland's two governments is a direct attack on the respect agenda and shows a "worrying disregard for the Scottish electorate".
His comments came after Holyrood magazine published an interview in which the First Minister which referred to the Scottish Affairs Committee's recent decision to hold inquiries into the Scottish Government's referendums. 
Michael Moore said:
"The constitution is clearly a matter for Scots in Parliament and government at Westminster and it is disrespectful and wrong to try pushing Scots and their elected representatives out of the debate on their country's future.
"Scotland has two governments and representatives in two Parliaments whether particular politicians like it or not.  The respect agenda must be observed by both governments, and to the benefit of the Scottish people.
"It is not only right but essential that those elected by the Scottish people can scrutinise the Scottish Government's case for independence and weigh up its evidence and arguments. If the Scottish Government thinks it can hold a referendum without real scrutiny and full debate, it is badly mistaken.
"The May election gave the Scottish Government a mandate to govern devolved matters in Scotland, not to disregard the constitution or shut down public debate. Given that the coalitions parties won more votes than the Scottish Government received in 2011, it is also clear that each government has a distinct and legitimate mandate."
The full Holyrood magazine interview can be read here:  http://www.holyrood.com/articles/2011/10/17/salmonds-leap
Published 18 October 2011