Moore: Government looking at fresh ideas for farming
Michael Moore, Secretary of State for Scotland visited the annual Border union Show today.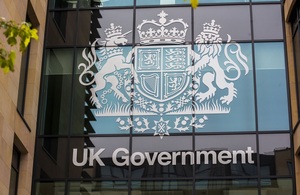 Visiting the 197th annual Border Union Show at Springwood Park in Kelso today, the Secretary of State for Scotland Michael Moore spoke of ways in which the coalition government is looking to support the agricultural sector in Scotland.
He said:
"We are very clear that much more needs to be done to support the farming industry.
"We need to reduce regulation, support hill farmers and find ways of encouraging sustainable food production.
"We need ambitious reform of the Common Agricultural Policy to help  farmers to rise to the challenges and opportunities of the future. It is essential that reform delivers value for money for farmers and taxpayers.
"We have to put a sustainable and sensible system in place for the agriculture sector  which is affordable, efficient and which reduces the burden of regulation on farmers.
"We are looking at new ways and fresh ideas for a healthy farming industry and this Government is on the farmer's side."
Published 30 July 2010