Moore: EU must protect rural budgets for Scottish farmers
The Minister raised the issue of direct payments on  a visit to the Royal Highland Show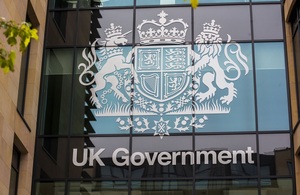 The Secretary of State meets rugby player Chris Paterson at the Quality Meat Scotland Stand at Ingleston.
The European Commission should recognise the specific needs of Scottish farming and not set upper limits on direct payments for large farms, the Secretary of State for Scotland said today (Thursday 23 June).
Speaking during a visit to the Royal Highland Show in Edinburgh, Michael Moore also raised his concern over the suggestion the EC rural development budget could be cut disproportionately..
Moore said he feared such changes would have a significant effect on Scotland as it has some of the largest farms but one of the smallest rural development budgets in Europe.
He also said the a joint statement signed by the Secretary of State Caroline Spelman in February had made it clear any capping of direct payments on the basis of farm size would be against the principles of Common Agriculture Policy (CAP) reform, particularly in terms of competitiveness and making CAP more equitable.
He said:
"The Highland Show is a great annual opportunity to show off the very best of Scottish farming and agriculture. It underlines the fact we need to be vigilant and active when it comes to getting the best for Scotland from Europe and CAP.
"One of my current concerns is the prospect of cuts in the rural development budget. If this turns out to be the case, it would be punishing for Scotland which already has a relatively modest budget compared to other countries. It could put agri-environmental schemes at risk and call into question the size of Less Favoured Area payments in the future.
"Another concern is the threat of a reduction of direct payments to farms because of their size.  We support competitiveness and incentives to help farmers become more sustainable. The threat of a reduction on the grounds of a farm's size would be damaging to that element of CAP reform and see the creation of a two-tier treatment of farmers within the single market.
"We need to keep making these points ahead of the publication of the Commission's detailed legislative proposals on CAP reform and fight for a fairer distribution of direct payments for Scottish agriculture."
The Minister toured the Royal Highland Show and met with the National Farmers Union Scotland earlier today.
Published 23 June 2011