Moore discusses future of Scottish agriculture
The Secretary of State met Brian Pack in Edinburgh to discuss a range of issues, including CAP reform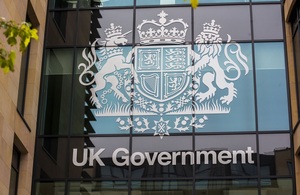 The Secretary of State for Scotland met Brian Pack in Edinburgh on Monday 28 February to discuss the way forward for Scottish agriculture and the future impact of the Common Agriculture Policy on Scotland.
Michael Moore met the author of The Road Ahead for Scotland at the Scotland Office where they discussed a wide range of issues including CAP reform and the UK Government's role in supporting Scottish farming.
It formed part of the Minister's continuing round of meetings with those connected to the sector and follows on from his recent meeting with NFUS officials.
Moore is also due to have one of his regular meetings with the Defra Minister Caroline Spelman this week.
Michael Moore said: "Brian Pack and I had a constructive meeting and I will certainly discuss the points raised with my colleagues across Whitehall and Westminster. In making Scotland's case on CAP reform I am committed to listening to key figures like Brian and making sure the UK position reflects the main priorities for Scotland."
Published 1 March 2011