Moore confirms half a billion extra for the Scottish budget
The Autumn Statement will add £69m in resource budget in addition to the £433m announced last week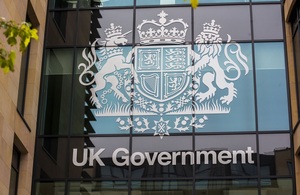 The Secretary of State for Scotland Michael Moore has welcomed the news today (Thursday 8 Nov) that the Autumn Statement will mean a further £69 million for Scotland¿s budget in resource spending. The money comes in addition to the £433 million announced in the capital budget last week.
It means more than £500 million has been added to the existing Scottish budget by the UK Government. The Scottish Government can use the extra money as it wishes.
Since the Spending Review, Scotland has also received around £200m in Barnett consequentials as well as £100m for the Fossil Fuel Levy.
Michael Moore said:
"This additional boost for the Scottish budget comes at a time when countries around the world are feeling the painful effects of economic uncertainty. Scotland now has an additional half a billion pounds as a result of the responsiveness of the UK Government.
"This is a significant package of investment in tough times. The Scottish Government said last week it was unable to judge the Autumn Statement without knowing the resource figure. Today¿s announcement by the Treasury makes clear this is a real boost for Scotland."
Published 8 December 2011