Moore backs Scottish fashion industry on visit to Academy
The Minister visited the Scottish Academy of Fashion at the Edinburgh College of Art  today to see the way the industry's skills are being matched to commercial success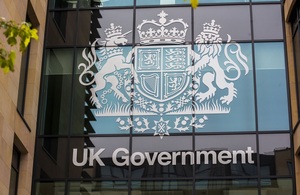 Scottish fashion can continue to punch above its weight on the global stage by investing in the designers of the future, Michael Moore said today.
The Minister was speaking after he visited the Scottish Academy of Fashion at the Edinburgh College of Art. He said the United Kingdom was a world leader in the industry, through globally recognised events such as London Fashion Week and access to established and emerging talent and skills across the country.
The Scottish Academy of Fashion is an ambitious project to establish Scotland as a global centre in fashion-related learning and commercially relevant research. It involves leading universities across Scotland  and aims to provide an easy way for companies to access the full range of skills available in Scottish fashion and textiles education.
He met three fashion students shortlisted for the The Johnstons of Elgin Award, a prize which rewards innovative design and aids the development of Scotland as a global centre of excellence in fashion-related learning.
The winners will receive a cash prize and an internship as well has having their winning garments displayed by the Academy in industry-focussed showcases.
The Minister met the Director of Knowledge Transfer, the Head of the School of Design and co-founder of the Academy on the visit as well as the Chair of the Scottish Textile Industry Association.
Michael Moore said:
"Scotland can already celebrate the fact we have leading lights in the fashion world, with major Scottish designers such Jonathan Saunders and Christopher Kane paving the way for others to follow. We also have companies such as Johnstons of Elgin, Harris Tweed and Pringle successfully showcasing and exporting their goods and textiles across the world.
"That is a strong creative base which we can build on in the future to ensure we continue to lead from the front in the industry. The Scottish Academy of Fashion is doing excellent work in pairing the creativity of news and upcoming designers with the commercial know-how to deliver their talents onto this incredibly important market."
 
Published 23 February 2012