Monitor launches investigation into The Christie Hospital, Manchester
The health sector regulator has today opened an investigation into The Christie NHS Foundation Trust.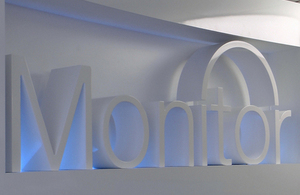 The investigation will look into whether The Christie has breached its licence to provide healthcare services by failing to operate in accordance with the principles of good governance.
Monitor is to examine concerns that the board of the trust, a specialist cancer hospital based in Greater Manchester, is not functioning as effectively as it should and has not adhered to the required corporate governance standards.
Lord Bradley, the chair of the trust for the past 3 years, announced his intention to resign following a board meeting at the trust on 24 February 2014. He stated that he will leave the trust as soon as a replacement can be found.
The focus of Monitor's investigation is into the governance arrangements at the trust, and not the allegations which led to the suspension of the Chief Executive last year.
Monitor will announce the outcome of its regulatory investigation in due course.
Published 7 March 2014