News story
Monitor investigates proposal to merge pathology services in the north-west of England
The health sector regulator is reviewing a proposed merger of the pathology services of Southport and Ormskirk Hospital NHS Trust and St Helens and Knowsley Teaching Hospitals NHS Trust.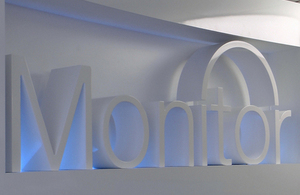 Monitor will undertake an initial review of the pathology services in the local area and determine whether the proposed partnership might adversely affect patients and taxpayers.
If Monitor finds that there is likely to be a negative impact on patients, the regulator will look into whether the potential patient and taxpayer benefits of the merger outweigh the loss of choice and competition.
The regulator will publish its findings at each stage of the inquiry, but the final decision will be a matter for the trusts involved and the NHS Trust Development Authority (NHS TDA).
Published 16 May 2014