News story
Monitor guidance to help patients receive more joined-up care
Providers of NHS services should not stand in the way of integrating care - so that patients are at the centre of all the services they receive.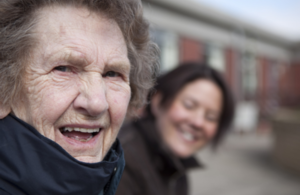 Monitor believes that greater integration of health and care services can bring many benefits to patients. The regulator is consulting on draft guidance that makes clear Monitor can take action if providers block efforts to deliver joined-up care for patients.
This is the first time the regulator has produced guidance to help providers comply with the integrated care condition of the NHS provider licence. The licence is Monitor's main tool for regulating NHS providers and contains a specific condition requiring providers not to block the delivery of integrated care when it can benefit patients.
Monitor's new guidance sets out core principles - such as working effectively with other health and social care organisations locally in order to identify and improve ways of delivering person-centred, coordinated care for patients.
The guidance also gives examples of situations which might lead to action from the regulator. These include:
failing to work with commissioners to identify how local services can be better coordinated
refusing to discuss with other providers the use of shared care plans for patients who need to be treated by more than 1 NHS provider
allowing unnecessary delays in the handover of patient records when a patient moves from one provider to another
Monitor is now seeking feedback on the guidance from providers, commissioners, patients and others.
Toby Lambert, Director of Strategy and Policy at Monitor said:
Patients want the NHS to be joined-up, with providers of health services working together to deliver the best care possible. Providers must not stand in the way of integrating care, and we're clear that if they do, we'll use the regulatory powers we have.

But we know that most NHS providers want to integrate the care patients receive. That's why today's guidance is designed to help them deliver the care patients want.
Published 14 January 2015