News story
Monitor defers foundation trust application of south London NHS trust
Monitor has deferred a decision on whether St George's Healthcare NHS Trust should become a foundation trust because the trust does not yet meet all the financial standards expected by the regulator.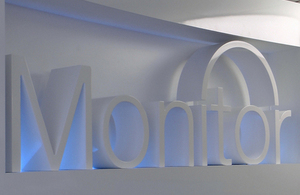 The trust provides a range of specialist, local hospital and community healthcare services to patients in south west London, Surrey and beyond.
Following a rigorous assessment, Monitor concluded that St George's is well-led and the independent Care Quality Commission rated the quality of the trust's services as good overall in April 2014.
However, the health sector regulator has decided to defer a decision on the authorisation of St George's up until 31 March 2015. The delay will give the trust time to finalise new borrowing arrangements that would enable it to reach the financial requirements for a foundation trust. This includes putting additional financial measures in place to ensure services will be protected in the event of any financial downturn.
Miranda Carter, Executive Director of Provider Appraisal at Monitor, said:
We are deferring a final decision on whether St George's should become a foundation trust for a short period whilst it finalises its new funding arrangements.

When St George's becomes a foundation trust we want to ensure it is in the strongest possible financial position.
There are currently 149 NHS foundation trusts in England, over 60% of all trusts in the NHS. Foundation trust status gives patients a greater say in their healthcare, and foundation trusts have more freedom to shape services to match the needs of local people.
NHS foundation trusts are:
free from central government control and able to decide how to improve their services
able to retain any surpluses they generate to invest in new services, and borrow money to support these investments
accountable to their local communities, with local people as members and governors
Published 17 December 2014