Monitor changes the way it receives advice on competition
The health sector regulator Monitor has changed the way it gets advice on competition issues, appointing 2 experts to provide the advice as part of Monitor's routine decision-making processes.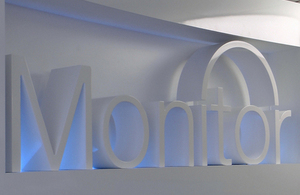 Their advice to Monitor's senior team and board will replace the formal, stand-alone advisory panel, known as the Co-operation and Competition Panel.
Two members of the previous panel, who are highly respected regulatory and competition experts – John Swift QC and John Wotton – will attend meetings of the Co-operation and Competition Executive – the internal group, chaired by Monitor Chief Executive Dr David Bennett, that oversees the regulator's competition work.
Dr David Bennett, Chief Executive at Monitor, said:
We would like to thank all of the Co-operation and Competition Panel members for their hard work and invaluable advice over recent years. Special thanks go to Lord Carter of Coles who chaired the panel since it was established in 2008.

The new arrangements mean that we will have the right expertise around the executive table when we make our decisions on competition matters.
The Co-operation and Competition Panel was established in 2008 and transferred to Monitor along with the responsibility for ensuring competition rules work in the interests of patients, as part of the Health and Social Care Act 2012.
Published 25 April 2014