News story
Apply for a ministerial appointment to the Biometrics and Forensics Ethics Group
Applications are now open to join the Biometrics and Forensics Ethics Group for providing independent advice to the Home Office.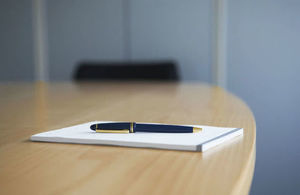 The Biometrics and Forensics Ethics Group (BFEG) was established in 2017. The group's remit builds and expands upon that of its predecessor body the National DNA Database (NDNAD) Ethics Group (EG).
The BFEG will provide ministers and the Home Office with impartial, independent, balanced and objective ethical advice on all aspects of biometrics and forensics which fall within the purview of the Home Office. Advice will include, for example, consideration of the ethical implications of the exploitation of new and more rapid automated biometric and forensic technologies and their role in expediting the conviction of criminals whilst protecting the privacy rights of individuals and maintaining public confidence.
We are looking to recruit members from a variety of professions, including genetics, forensic science, biometric data, data protection, the police, social science, political science, medical science and law.
If you are interested applying for a position on the BFEG, further information can be found on Centre for Public Appointments website. The application deadline is Sunday 20 August.
Published 10 August 2017