Minister asks Scotland to support East Africa appeal
The generosity of Scots can save lives in East Africa as the region experiences the worst drought in 50 years, the Secretary of State for Scotland…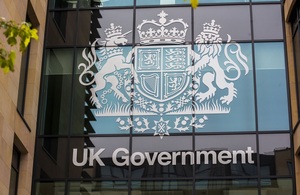 The generosity of Scots can save lives in East Africa as the region experiences the worst drought in 50 years, the Secretary of State for Scotland said today (Friday 8 July).
Speaking as the Disasters Emergency Committee (DEC) announced the launch of its joint appeal, Michael Moore urged everyone in Scotland to give what they could to help support the ten million people estimated to be affected by the crisis in the region.
The UK Government has led the way and pledged £38 million to the World Food Programme of the UN which will help provide food aid.
The DEC appeals will be broadcast across a number of the UK's television channels today.
Large parts of Kenya, Somalia, Ethiopia and South Sudan are affected and around 1,000 refugees a day are arriving in the Dadaab refugee camp in eastern Kenya - many of them children.
Michael Moore said: "Most of us will have seen the harrowing footage coming from East Africa and realise how precarious the situation is in the region. The UK Government has committed £38 million in aid already.
"People in Scotland have always responded generously to charity appeals and I hope they will do so again for this crisis. I realise this comes against a difficult economic backdrop in the UK, but the fact is that even the smallest amount can make a real difference to help get aid where it is needed. I urge everyone in Scotland to do what they can."
Published 8 July 2011