World news story
Mining is GREAT at Exponor in Chile
The 5-day event in Antofagasta attracted 21 UK exhibitors to the British Pavilion, with roughly a third new to the market.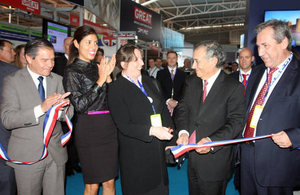 The UK is pursuing £70 Billion in mining business in Chile. As part of our campaign to support UK companies in the mining sector, UKTI Chile and the British Embassy Commercial Team participated for the first time ever in Exponor. Exponor is Chile and Latin America's largest mining supply chain exhibition this year.
The 5-day event was hosted in Chile's mining capital of Antofagasta between 11 and15 May. The event attracted 21 UK exhibitors to the British Pavilion, with roughly a third new to the market. We received enthusiastic praise and feedback from the Missioners, Chileans and our competitors.
A social media group kept all participants informed and helped us introduce Chilean contacts to the British companies.
The exhibition hosted 1,750 stands and several big pavilions, including the GREAT branded UK pavilion. Minister for Mines, Aurora Williams, made a point of making the UK pavilion one of her first stops on her rounds of the stands.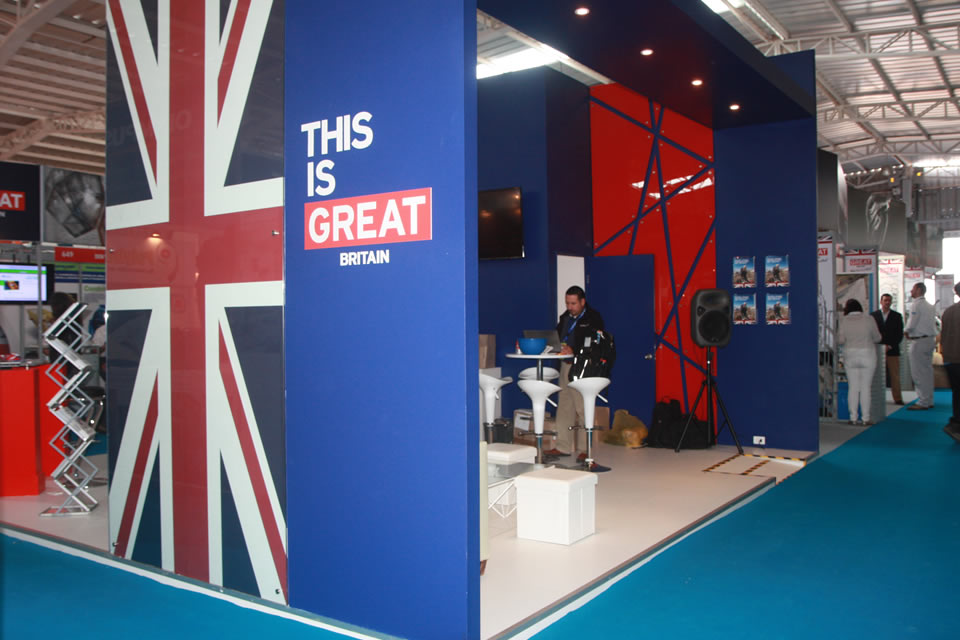 GREAT innovation
To help attract people to the stand and demonstrate UK Innovation, McLaren were asked to help out. The UK's participation in Exponor would not have been complete without the GREAT branded McLaren car.
We also branded a GREAT bus that travelled over a thousand miles from Santiago to Antofagasta. Its main purpose was to transport the delegation to the exhibition and around the city, and of course, advertising the company logos.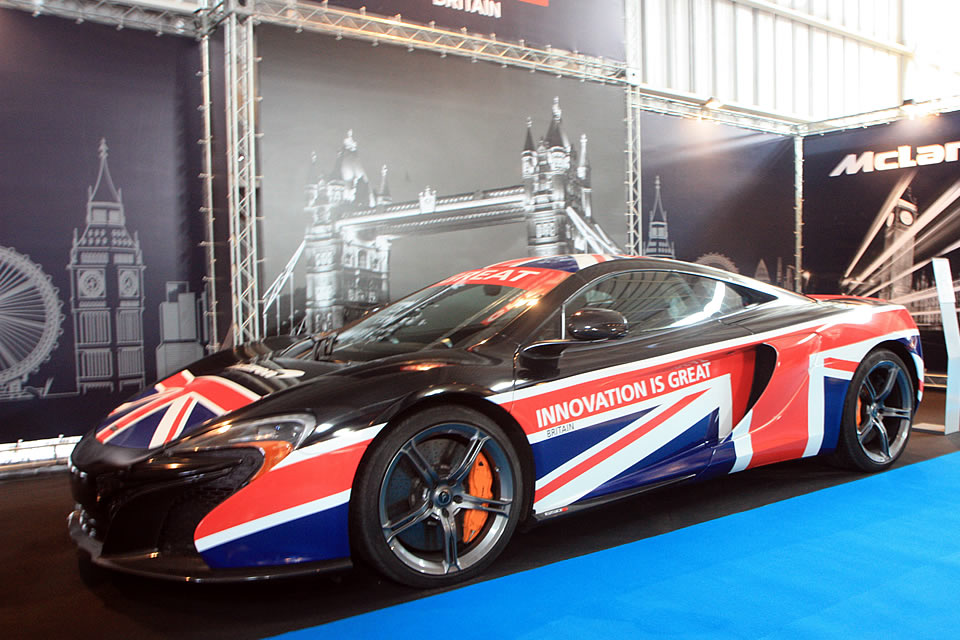 GREAT reception
200 guests attended the GREAT reception at the Antofagasta Museum. Many had been motivated to attend by the creativity of the UK Pavilion. Mining Minister Williams was genuinely moved by the British team and effort in Antofagasta – giving an unplanned speech.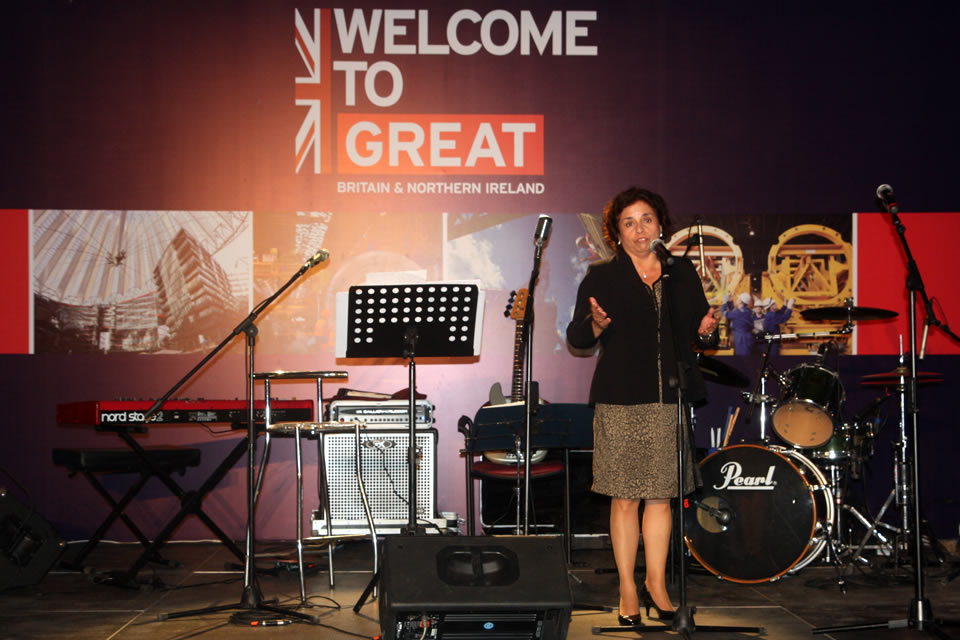 The week was led and organised by the UKTI Chile Mining High Value Opportunities (HVO) team and Construction Equipment Association (CEA). There have been £10.2 Million in confirmed Business Wins and there are more in the pipeline.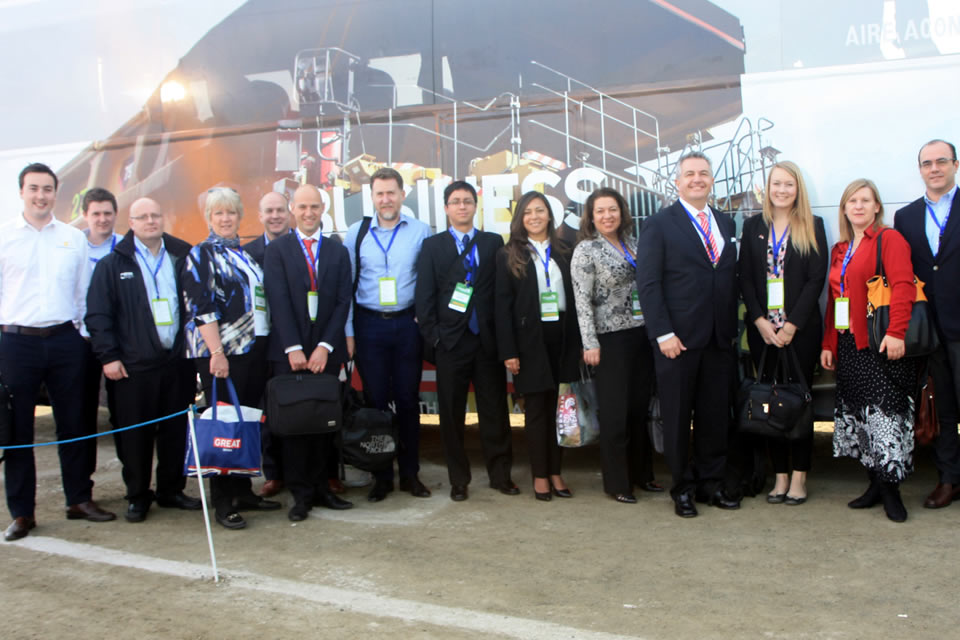 Further information
The next major mining mission will be Expomin. This takes place in Santiago between 25 and29 April 2016. UKTI will be organising a UK pavilion.
For details about this mission, contact Scott Bennett, UK Trade & Investment Mining Officer, British Embassy, Santiago.
For more information about the events and activities of the British Embassy in Santiago, follow us on:
Published 18 June 2015