Press release
Michael Moore welcomes Electoral Commission report
Michael Moore welcomes the Electoral Commission report based on research with a wide range of people and organisations across Scotland.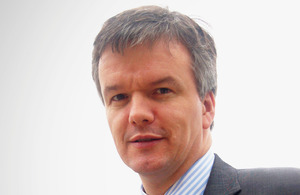 Commenting on the Electoral Commission's report today, Scottish Secretary Michael Moore said:
"I welcome the Electoral Commission's report. It is a highly respected independent body which provides  essential oversight and advice on the neutrality of the referendum process.   "We accept the Commission's advice on the clarity of the question, the funding levels for the referendum and on the clarity of the process. The UK Government has always acted on the advice of the Electoral Commission for every previous referendum.   "We are also pleased the Commission recognises independence cannot be pre-negotiated and that voters must have a better understanding of the huge changes becoming a separate country would entail. We are setting out our evidence-based analysis of Scotland's position in the UK and the Scottish Government must do the same.
'We  have already been setting out our views in public on the issue of the post-referendum process.  We will spell out further thoughts on this process in our forthcoming analysis papers, including our first paper, in February. Once this has been published, we will be happy to discuss our paper with the Scottish Government. 
"The UK Government's aim is to have a fair, legal and decisive referendum in Scotland. We have delivered our side of the bargain through the Edinburgh Agreement and very shortly the power to hold the vote will be transferred to the Scottish Parliament. As part of that process, the Scottish Government signed up to a referendum of the highest standards."
Read the Electoral Commission's report on the referendum on independence for Scotland
Published 30 January 2013