Michael Moore comments on the suspension of flights by BMI
The Secretary of State for Scotland,  Michael Moore's statement following the bmi announcement on the suspension of the Glasgow to Heathrow route.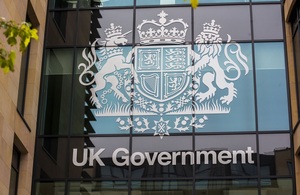 The Secretary of State for Scotland Michael Moore said:
"Today's news from bmi is obviously very disappointing for Glasgow. In my discussions with the chief executive it has been clear that this commercial decision has been taken  reluctantly, based on underlying issues on the route. The route does not appear to have been commercially viable for bmi for some time.
"In my discussions with bmi's Wolfgang Prock-Schauer he has understood my concerns about the importance of air links for Scottish cities, businesses and individuals. I appreciate that the decision has not been taken lightly.
"Mr Prock-Schauer has said that bmi will be able to look at the route again in the future and we all hope it will be possible to re-establish the flights."
Published 31 January 2011