Michael Moore comments on the latest UK GDP figures
Moore: Latest figures not an obvious cause for concern.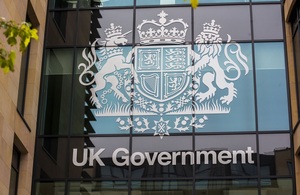 Commenting on the news the UK's GDP contracted by 0.5% in the last quarter of 2011, the Secretary of State for Scotland Michael Moore said:
"The fact GDP shrank in the last quarter is an obvious cause for concern but it is clear that extraordinary circumstances played a key part. The cold weather has had a significant knock-on effect in our economy.
"The government has put a fiscal plan in place to reduce the deficit. Today the IMF has again said the failure to implement credible fiscal consolidation plans is a risk to growth in advanced economies. That is why we must stay the course on the plan we set out in June, which is essential to bring stability back to our economy as we deal with the financial legacy we inherited."
Published 25 January 2011