World news story
Mexican import tariffs on UK cheddar cheese to be reduced
Reduction in import duty will open up opportunities for UK cheddar cheese producers in Mexico.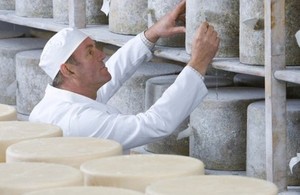 An agreement was reached at a recent meeting of the UK-Mexico "Trade Task Force" to reduce import tariffs on UK cheddar cheese from 125% to 100%. There will also be further reductions in subsequent years. The duty is to go down to 75% in January 2014, 65% in 2015 and 45% in 2016.
Mexico is a market offering great opportunities for UK food and drink producers. Sales of cheese grew by 2% during 2012.
Previously, UK producers faced a 125% Trade Tariff when importing their products to Mexico, as they didn't have a government quota "allowance". This was in contrast to American or Uruguayan cheese producers.
Contacts
If you are looking to develop your business in Mexico contact UKTI Mexico.
Published 4 September 2013