Medical weighing project 2014 to 2015 final report
The national legal metrology project for 2014 to 2015 covered medical weighing instruments located in doctors' surgeries, pharmacies and health centres. The final report has now been published.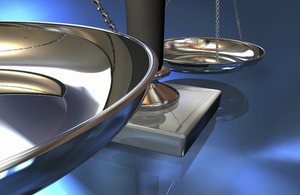 The annual returns under section 70 of the weights and measures act now give local authorities the opportunity to suggest potential national legal metrology projects.
Last year, aspects of medical weighing were proposed for consideration and these were subsequently agreed by the National Metrology Expert Panel and National Measurement and Regulation Office (NMRO).
It was decided that the forthcoming project should be focussed on doctors' surgeries, pharmacies and health centres. This decision supports the fact that public health is now within the scope of local authority responsibility, as is the national child measurement programme. This project ran from April 2014 to March 2015.
Published 2 July 2015