May Labour Market Statistics for Scotland
Official figures for May show unemployment in Scotland fell by 10,000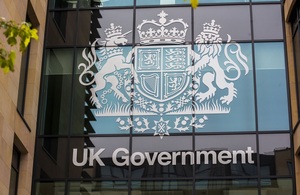 Unemployment in Scotland fell by 10,000, to 221,000 in the period January to March 2012, according to Office for National Statistics (ONS) data released today. The Scottish unemployment rate is 8.2 per cent, which is equal to the average for the whole of the UK.
The labour market statistics also show employment in Scotland has increased by 24,000 over the three months to January to March 2012. The number of those in employment in Scotland now stands at 2,482,000.
The Secretary of State for Scotland Michael Moore said:
 "The further fall in Scottish unemployment is encouraging and another step towards getting our economy back on track. It follows a similar fall last month and is a positive sign that people are continuing to find work. That is good news for people and families across the country.
"We still face difficult economic circumstances but taking action to tackle the deficit and create growth is helping create the confidence and stability we need to create and sustain jobs.
"We are also focusing on youth unemployment which is currently higher in Scotland than the rest of the UK. We cannot afford to let up on our efforts in this area and I continue to work across government and with the relevant organisations to find ways to overcome the barriers facing our young people.
"I am also encouraging the Scottish Government to use some of the £1 billion of extra funding it has received since the Spending Review to fund its list of "shovel-ready" projects. We have already brought forward the means to help with major projects such as the Forth Replacement Crossing and there is nothing to stop the Scottish Government using its extra budget to back the projects it has identified." 
* Employment in Scotland rose by 24,000 over the quarter, and remained the same over the year, to stand at 2,482,000.
* The Scots employment rate rose over the quarter to 71.2 per cent. The rate is above the UK average of 70.5 per cent.
* Unemployment in Scotland decreased by 10,000 over the quarter and rose by 13,000 over the year.  The level now stands at 221,000.
* At 8.2 per cent, the Scots unemployment rate is now equal to the UK rate as a whole.
* Economic Activity rose by 14,000 over the quarter and now stands at 2,703,000. The Economic Activity rate rose by 0.2 per cent over the quarter to 77.7 per cent.
* In April 2012, the number of people out of work and claiming Jobseeker¿s Allowance (JSA) was 142,000.
Published 16 May 2012