March Labour Market Statistics for Scotland
Unemployment in Scotland fell over the three months of November 2010 - January 2011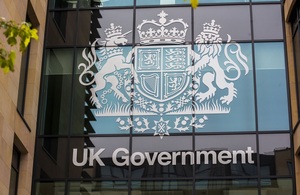 Unemployment in Scotland fell by 16,000 to 218,000 in the period November 2010 to January 2011, according to Office for National Statistics (ONS) data released today. The Scottish unemployment rate is 8.1 per cent, just above the UK average unemployment rate of 8.0 per cent.
The labour market statistics also show employment in Scotland has increased by 8,000 over the three months to November 2010 - January 2011. The number of those in employment in Scotland now stands at 2,480,000.
The Secretary of State for Scotland Michael Moore said:
"I welcome these figures which show  falling unemployment and rising employment in Scotland. It is also encouraging to see the first fall in the number of people claiming Jobseekers Allowance since September 2010.
"However, we cannot be complacent.  There are still too many Scots out of work, and the Government is determined to help.
 
"At next week's Budget, we will set out further details of the Government's plans for returning the country to sustainable growth with a balanced economy. In addition, I have invited the Minister for Employment to come to Scotland in the next few weeks to take part in a roundtable meeting to discuss how the Government's Work Programme will impact on Scotland with a range of key organisations."
Published 16 March 2011