World news story
Manila: UK Government's response to Typhoon Hagupit
Update on the UK government's response in relation to Typhoon Hagupit (local name: Ruby)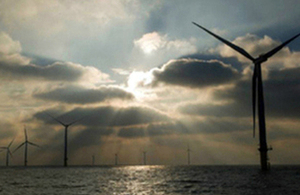 The UK government has actively monitored the progress of Typhoon Ruby since it entered the Philippine Area of Responsibility. In anticipation of likely needs, British Embassy in Manila activated its crisis management plan, together with officials from government departments in London, with a focus on dealing with any emergencies that might affect British nationals as well as wider humanitarian relief for people in the path of the typhoon.
Our network of community wardens in the areas where Ruby went through provided real time accounts of the impact of the wind and rain. Fortunately, there were no reports of injury or loss affecting UK nationals.
With over 700,000 people evacuated as a precautionary measure by Philippine government authorities and forward positioning of relief supplies, the impact has been less severe than it otherwise could have been on people living in Samar, Masbate, and Mindoro.
British Ambassador Asif Ahmad said:
With Typhoon Ruby moving away from the Philippines, I want to extend Britain's condolences to those who have lost relatives and friends.
Yet again, the resilience and fortitude of the people of the Philippines has been tested and proven to be robust. A much bigger tragedy has been avoided by the timely and effective evacuation of people in the predicted path of the Typhoon. I commend the Philippine Government for taking action and triggering emergency measures that have undoubtedly saved many lives. The relief operations being conducted by central and local government as well as agencies in the country are evidently up and running.
The United Kingdom has already indicated its willingness to respond to any request for assistance from the Philippine Government.
Published 10 December 2014