World news story
Manila: Seven new Filipino UK Education Ambassadors named in 2016
These outstanding individuals pursued studies in the United Kingdom to broaden their perspective and gain top-notch academic experience.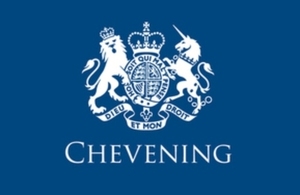 The Ambassadors have been chosen for their vision and dedication to their field of expertise. They are: Emmanuel Bonoan, Kane Choa, Nicole Curato, Karen Dumpit, Don Loong, Lala Rimando and Joyce Tan. They join current ambassadors Elcid Pangilinan and Michael Toledo in inspiring others to pursue a UK education and promoting world-class educational opportunities in the UK to Filipinos, including the Chevening Scholarship Programme.
British Ambassador Asif Ahmad confirmed the appointments at a reception at his residence.
Ambassador Ahmad said:
I congratulate our seven new UK Education Ambassadors, each a shining example of excellence in their chosen field. The role of education in nation building cannot be underestimated, in sharing knowledge and creating prosperity. Education is an important investment by the UK in the Philippines, even more so now with more scientific and research exchanges through the Newton Agham Fund , more scholars taking part in the Chevening Programme and more Filipinos hosted by the UK to further their studies.
The UK has an excellent reputation in education and research, underscored by the 500,000 international students who study in the UK each year. These students benefit from the unique opportunity a UK education presents, including building a global network of fellow professionals.
The Chevening Scholarships are offered to emerging leaders in 118 countries through funding by the UK Government and partner organisations. Awards are typically for a one-year Master's degree, in any subject and at any of the UK's leading universities. In the current academic year, a record number of 27 Filipinos joined the Chevening Scholarship Programme.
Published 30 May 2016