World news story
Magna Carta 800th anniversary events in St. Petersburg
The British Consulate-General in St. Petersburg organised a seminar "From Feudal Rule to Rule of Law: 800th Anniversary of Magna Carta"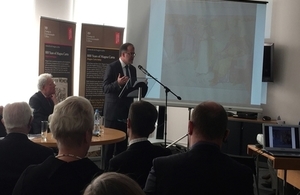 The British Consulate-General in St. Petersburg organised a two day seminar "From Feudal Rule to Rule of Law: 800th Anniversary of Magna Carta" on 13-14 October. HM Consul General Keith Allan welcomed guests and introduced the key speakers: Professor David Carpenter of King's College London, who is a leading specialist in medieval history and the author of a new book on Magna Carta; and Dr Sergey Golubok, a well-known Russian lawyer and an FCO Chevening scholar.
Consul General Allan recalled that British Prime Minister Cameron had described the Magna Carta as
a foundation stone of British values of tolerance, democracy and the rule of law.
Professor Carpenter and Dr Golubok spoke about the history of Magna Carta and its impact on legal and political developments in the UK and other countries. The speakers noted that the Magna Carta was still very relevant in the 21st century, including in Russia. In an interview at the end of the seminar, Professor Carpenter said
we thought about some of the parallels between Magna Carta then and the situation in Russia today. Magna Carta poses for us the most fundamental questions facing the world today.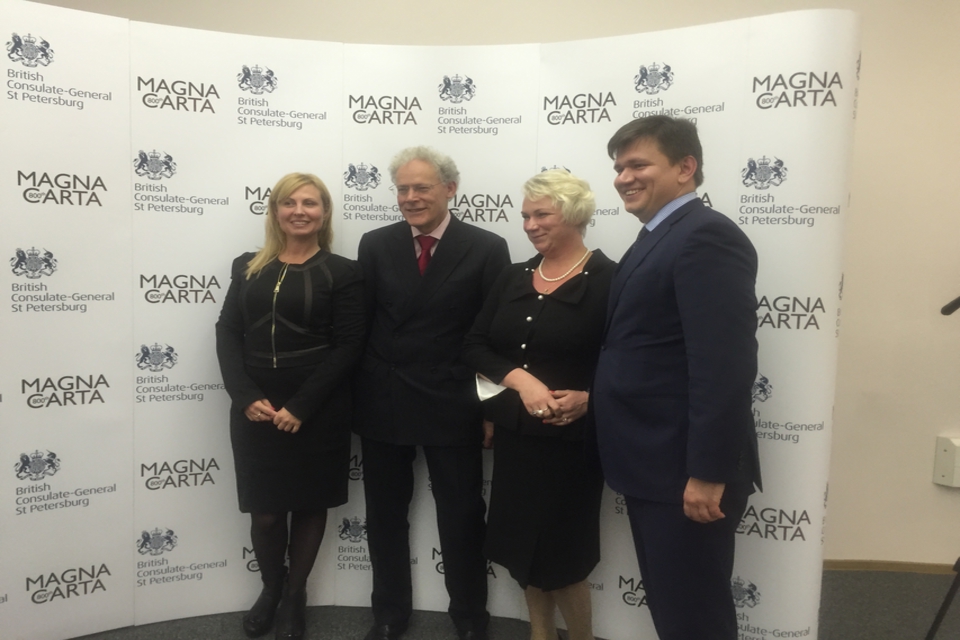 The second day of the seminar was dedicated to commercial law. Professor Carpenter joined representatives from leading international legal companies and from companies based in St Petersburg and Leningrad Oblast. The seminar focussed on the practical use of English law in regulating joint ventures, arbitration and dispute, international finance, and its general relevance to doing business in Russia today. Professor Carpenter also gave a lecture on the Magna Carta to students at St. Petersburg State University School of Law.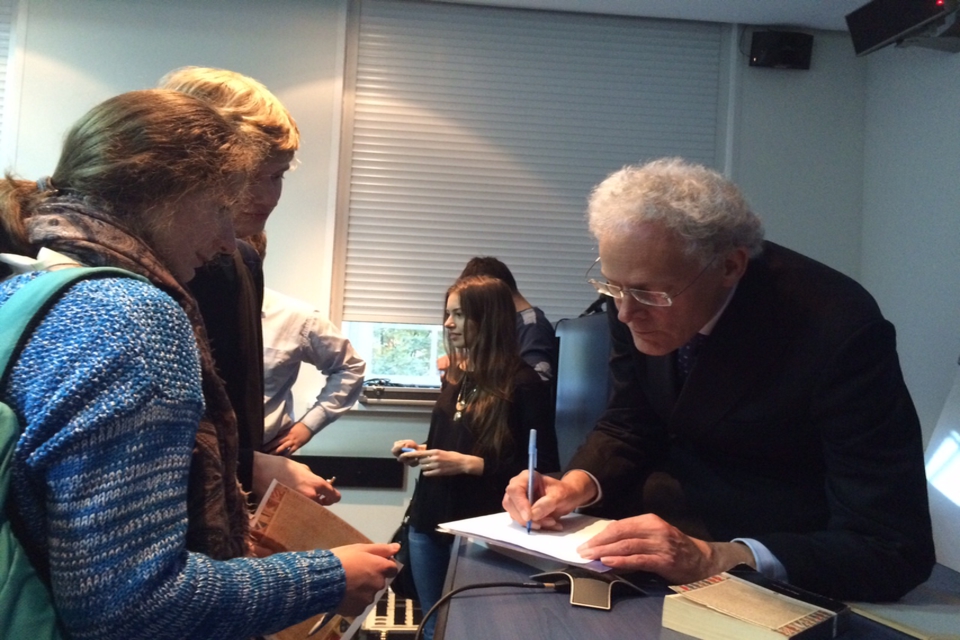 Published 16 October 2015