World news story
Lord Risby visit to Algeria
Lord Risby, the British PM's Economic Partnership Envoy for Algeria, led a mission of British businessmen to Algiers from 7-10 September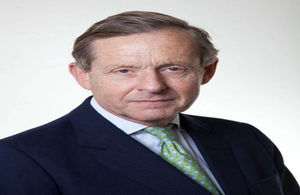 Lord Risby, the British Prime Minister's Economic Partnership Envoy for Algeria, led a mission of British businessmen to Algiers from 7-10 September to investigate opportunities in Renewable Energy in Algeria.
Among the companies accompanying Lord Risby were Mott MacDonald; Shell; Clarke Energy; Dan & Adam; Unicommerce; and Temporis Capital. The group was also joined by the Deputy Director for Renewable Energy from the UK Government's Trade and Investment promotion office, UKTI, Mr Simon Carter.
The delegation met with key interlocutors in the Renewable Energy sector. Lord Risby met with the Prime Minister, Energy & Mines, Health, Higher Education and National Education Ministers. During his visit, Lord Risby signed partnership agreements with the Algerian Government in Energy and Education.
The British Ambassador, Martyn Roper, hosted a reception for Lord Risby on Monday 9th September at his Residence.
Speaking before the visit, the Ambassador said :
"Renewable energy is a really important part of UK/Algeria cooperation, so I'm delighted that Lord Risby is able to bring senior representatives from that sector to Algeria to meet with their counterparts. Following the success of the first UK/Algeria Renewable Energy Investment Conference in Algiers earlier this year, this is a great opportunity to strengthen relationships, and help each other achieve our ambitious national targets for renewable energy production."
Published 17 September 2013