World news story
Lord Deighton, the Commercial Secretary to the Treasury visits the UAE
This was published under the 2010 to 2015 Conservative and Liberal Democrat coalition government
Lord Deighton, the British Minister who delivered the Olympic success, meets with Crown Prince to discuss the significant areas for collaboration, trade and inward investment.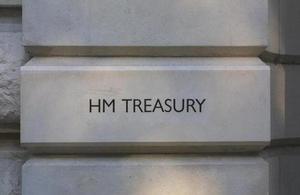 Lord Deighton, the Commercial Secretary to the Treasury, and minister responsible for UK infrastructure, is visiting the UAE on 24th -26th September to highlight the partnerships between the two countries and discuss our shared ambitions for growth driven by building an infrastructure frame than enables a diversified and sustainable economy.
Lord Deighton is meeting with His Highness General Sheikh Mohamed bin Zayed Al Nahyan, Crown Prince of Abu Dhabi and Deputy Supreme Commander of the UAE Armed Forces, key Government agencies and other members of the Abu Dhabi leadership to learn about Abu Dhabi's ambitious 2030 Vision, to share his experiences of delivering the London 2012 Olympics, and discuss his current responsibilities for delivering the UK's National Infrastructure Plan.
He was brought into Government by the Prime Minister in January 2013, with a clear remit to help deliver the infrastructure that is required to support growth and jobs in the UK. He also comes with the aim to learn about Abu Dhabi's ambitious 2030 Vision, and ways in which British business can help deliver this Plan.
The UAE is already a strong investor in the UK. Masdar has funded the world's largest offshore wind farm: The London Array; DPWorld is investing £1.5bn in the London Gateway project; Mubadala have a wonderfully strong relationship with Manchester through the ownership of Manchester City football club – a relationship that fosters trade and investment in a two way flow; and the UAE also is a welcome investor in some of the UK's most fundamental infrastructure assets such as Thames Water. It is a clear demonstration of a vote of confidence in the UK economy, and a sign that the UK is open to international investment.
Lord Deighton said: "I have huge admiration for Abu Dhabi's Vision. I hope that UK Business can continue to help implement their ambitious plans. As the UK Minister in charge of delivering the UK's National Infrastructure, there is also great opportunity for UAE investment into the UK, across a broad spectrum of energy, infrastructure, healthcare and innovation. The UK and the UAE are partners for growth in these areas."
Notes to the editor:
Lord Deighton took up the post of Commercial Secretary to the Treasury in January 2013. In his current role he is responsible for the delivery of infrastructure projects across the public sector and facilitating private sector investment into UK infrastructure, overseeing the Treasury's dedicated body 'Infrastructure UK'.
He joined the Treasury having successfully completed his role as Chief Executive of the London Organising Committee of the Olympic and Paralympic Games (LOCOG), which was responsible for preparing and staging the London 2012 Games.
Contact for this press release: Samaa Kamel, Media Manager at the British Embassy Abu Dhabi Email Tel: + 971 56 7445 982
Document information
Published: 26 September 2013