World news story
Longitude Prize launches seed funding Discovery programme
New Longitude Discovery Award programme offers up to £25,000 to help teams develop innovative ideas to win the Prize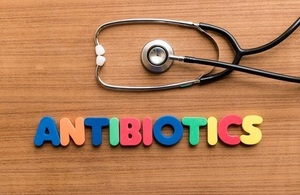 Longitude Prizelaunches seed funding Discovery programme to further open up global innovation in developing diagnostic tools to combat AMR
The Longitude Prize - a five year, £10m challenge to tackle the global threat of antimicrobial resistance (AMR) - launches a new seed funding programme to support new and existing teams taking part in the Longitude Prize, to broaden the range of innovations and applications from innovators worldwide.
The Longitude Discovery Award will provide grants of up to £25,000 to participants who need access to funding in order to develop their ideas on transformative, novel point-of-care diagnostics that could significantly reduce the misuse or overuse of antibiotics globally.
The announcement of the new seed funding programme this week is timely, ahead of the release of the final part of the AMR Review, with recommendations to the UK government on how to combat the threat of global antibiotic resistance. The AMR Review - led by Lord Jim O'Neill - has highlighted the need for point-of-care diagnostics as an important element in the fight against AMR, which the Longitude Prize and the Discovery Awards will ultimately help to achieve.
The £10 million Longitude Prize fund itself will be awarded for the 'winning' entrant to develop a diagnostic test for bacterial infections that is accurate, rapid, affordable and easy-to-use anywhere in the world. The challenge is open for five years.
Professor Dame Sally Davies, UK Chief Medical Officer and member of The Longitude Prize Committee, comments: "I'm delighted to see the launch of the Discovery Awards, providing support for teams that have great ideas to be further developed. We need the best minds in the UK and around the world to work on this and find us all a diagnostic that will help reduce the misuse of antibiotics."
Tamar Ghosh, Nesta's Longitude Prize lead said: "We currently have more than a hundred teams working on ideas to win the Prize, from almost 30 countries, however we know many are blocked from progressing as they're unable to access funding due to their stage of development, country of presence, level of novelty, or team make-up. We hope this seed funding, along with other non-financial support, will help these ideas to be further developed."
The Discovery Award programme mobilises contributions from organisations supporting the goal of the Longitude Prize, to solve the issue of antimicrobial resistance through innovation and novel approaches to diagnostics.
As part of its commitment to research and development, global healthcare company GSK has committed £100,000 to the Longitude Discovery fund. The Government of India is also contributing at least £100,000 through the Biotechnology Industry Research Assistance Council (BIRAC), to be awarded to Indian teams already involved in the Longitude Prize process, or those planning to enter.
Dr. Linda A. Miller, director of diagnostics and clinical microbiology at GSK, said: "Antibiotic resistance is a global health threat and to tackle it we need both a new generation of effective medicines and the tools to understand when to use them appropriately. GSK has a long heritage and expertise in antibiotics and we're committed to playing our part in helping to turn the tide on resistance. That's why, alongside the work we're doing to develop important new antibiotics, we're proud to be contributing to the Discovery Awards. With the support from these funding awards, bright scientists around the world have an opportunity to take on the challenge of developing innovative new diagnostics that can transform how we use antibiotics."
Dr Renu Swarup, senior adviser, Department of Biotechnology, Government of India and Managing Director of BIRAC said: "BIRAC's mandate is to build an innovation driven biotechnology ecosystem in the country that aims to bring immense societal benefit in important areas such as healthcare, especially in critical challenges such as antimicrobial resistance, which will not only have national but global implications. BIRAC is therefore pleased to partner with Nesta and contribute £100,000 to support the Discovery Awards to create an innovative pipeline from India for the Longitude Prize. We are especially excited about the potential of helping scientists from a variety of disciplines, and from across the sectors work together on new ideas in this field".
Tamar Ghosh said: "We welcome the contributions from GSK and BIRAC to the Discovery Award program. It's our hope that these Awards will encourage and broaden the range of innovators working on this crucial issue, helping us find our present day John (and Joan) Harrisons - who won the original Longitude Prize, launched in 1714.
Of the 130 teams working on ideas, 14 have submitted a full entry to win the Prize, and we have the first team through to the second stage of assessment, PEAS Institut. We hope to see many more full entries to win the Prize at the next submission deadline of 31st May, and many more to come from the Discovery Awards."
For more information about the Prize and how you can enter, visit Longitude Prize
Published 25 May 2016