London 2012 and Glasgow 2014 present 'massive opportunities' for Edinburgh's festivals
Moore meets senior representatives of the capital's festivals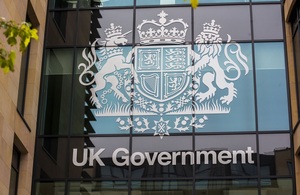 Secretary of State for Scotland Michael Moore met today with senior representatives of the Edinburgh festivals, Faith Liddell (Director of Festivals Edinburgh), Kath Mainland (Chief Executive of the Fringe Society) and Jonathan Mills (Director of the Edinburgh Festival) to discuss how to maximise the benefits for Edinburgh and all of the UK of the coincidence of the Edinburgh festivals and the London 2012 Olympic Games and Glasgow 2014 Commonwealth Games.
The meeting - the latest in a series between the Scotland Office and the festival organisers - will be followed this evening by a reception in Dover House for London's diplomatic community, hosted by the Secretary of State, with the aim of raising awareness of the timing coincidences and the cultural contribution of Edinburgh's festivals.
Mr Moore said:
"In 2012, the beginning of Edinburgh's festivals will overlap with the end of the Olympic Games and their conclusion will overlap with the start of the Paralympics.  This provides a great opportunity to attract visitors to London up to Edinburgh too, extending the reach of the Games and adding to the experience of those visiting our country.
"Edinburghs festivals are among the world's best.  They are a showcase for creative talent, and this is a great opportunity to promote them more widely than ever.
"The festivals' organisers are investing a great deal of time and effort to make the most of these opportunities and the Scotland Office is proud to help them ensure that they get the best possible outcomes."