Localism in action - making it easier to set up parish councils
The Government's revolution to hand power back to local communities moves one step further today under proposals to makes it easier to set up…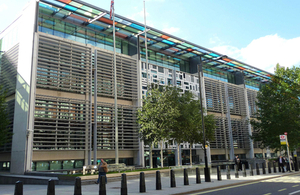 The Government's revolution to hand power back to local communities moves one step further today under proposals to makes it easier to set up new town and parish councils announced by Local Government Secretary Eric Pickles.
The consultation launched today is part of government plans to open up public services. It proposes amending existing guidance to speed up the process, clarifying how local authorities should consider local opinion, and making it easier for neighbourhood forums to start the process for creating a new parish council.
Cracking down on pointless bureaucracy and freeing local people who want to play an active part in society to create successful and thriving communities is a top priority for this government.
The Government believes where the creation of a new parish council has the support of local people, the local authority should work with the community to achieve it. This will enable decision making to be devolved to the lowest appropriate level.
Local Government Secretary Eric Pickles said:
Parishes are popular with people and for too long communities have battled with burdensome bureaucracy to get them created.

Our proposal to remove red tape, simplify and streamline the current process to create Parish councils is commonsense.

We want to give local people a real sense of community control in their areas, giving them freedom to make changes and improvements which best serve their community and area.
Parish councils have a highly significant role in the Government's agenda for promoting localism and open public services. They have a close understanding of what their communities want and can tailor a wide range of local services including grants to local organisations and financing projects such as new community buildings and facilities.
Commenting on the proposals Councillor Michael Chater, Chair of the National Association of Local Councils (NALC) said:
We welcome the creation of more new local (parish and town) councils to deliver wider services to local communities and be the voice of local people. We agree with the proposal to consult on how local councils could be given more power to deliver grassroots services and looking forward to hearing of innovative and radical approaches on how this will happen.
Notes to editors
Published 31 October 2012