Local Government Finance legislation gains Royal Assent
Radical Government reforms to transfer of economic power from Whitehall to Town Hall that could potentially grow the country by over £10 billion…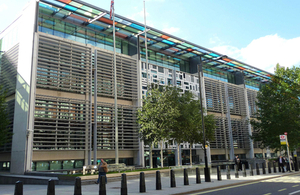 Radical Government reforms to transfer of economic power from Whitehall to Town Hall that could potentially grow the country by over £10 billion became law today.
The Local Government Finance Act 2012 received Royal Assent from Her Majesty the Queen today. The Act creates an economic incentive for councils to generate greater levels of income, support local businesses, create jobs and reap the rewards of success.
The Act supports growth by directly linking a council's financial revenue to the decisions they take to back local firms and local jobs. Local Government will receive a fifty per cent 'local share' of business rates and then keep any growth they generate on that share for a seven year period, providing a strong incentive to go for growth.
Prior to the Act England's local government finance system was ranked as one of the most centralised in the world. Last year £19 billion in business rates collected by councils was recovered by Government and redistributed back out through a complex grant.
Local Government Secretary Eric Pickles said:
The old flawed system of government handouts to local authorities encouraged a begging bowl mentality, with each council vying to be more deprived than its neighbour.

This Act allows councils to stand tall, and rewards them for supporting local jobs and local firms. All councils, including the least prosperous, have the opportunity to gain from this system.

These new laws could deliver over a £10 billion boost to the wider economy, and generate more business rate income for councils to help pay off the deficit and support frontline services that protect vulnerable communities.
The Act also creates a new, fairer system of council tax support that will mean taxpayers can be more confident that work pays and the benefits bill is controlled. This will help reduce the deficit by saving £470 million a year. Council tax benefit spending in England increased from £2 billion 1997-98 to £4.3 billion in 2010-11.
From next year councils will run local council tax support schemes giving them an incentive to reduce fraud, promote local enterprise and help people back to work and off benefits. The Government has provided £130 million of transition funding to help councils develop good local schemes and promote best practice.
The Act creates Tax Increment Financing, which allows councils borrow against projected business rate growth to pay for vital infrastructure developments now.
It also makes a number of technical reforms to council tax, including powers to reduce certain discounts and exemptions that could help hard-working families and pensioners save £20 on a typical Band D council tax bill.
Published 1 November 2012