World news story
British Ambassador to Liechtenstein delivers his farewell speech
On 24 November Her Majesty´s Ambassador David Moran delivers a speech on UK-Liechtenstein relations on his farewell visit to the country.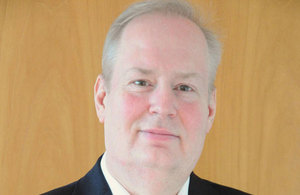 On 24 November David Moran made his farewell visit to Liechtenstein after four years as British Ambassador. He met Prime Minister Adrian Hasler and gave a speech on UK-Liechtenstein relations:
The bilateral relationship has never been so good, with rapidly growing contacts between Ministerial and officials… Our two- way trade was worth £107 million in 2015 - 600% up in 2005 levels. Liechtenstein's foreign direct investment into the U.K. Is worth £4.5 billion.
Liechtenstein is Britain's second largest investor per capita, responsible for over 1,000 British jobs. Ambassador Moran said that in the context of the UK's exit from the EU:
Liechtenstein's importance as a bilateral commercial partner and member of the EEA and the Swiss Customs Union makes engagement a priority.
Moran also welcomed new procedures and processes designed to help UK taxpayers to ensure that they are UK tax compliant when investing in banking, insurance and trust markets in Liechtenstein:
Arrangements such as the ones you recently introduced which are designed to promote tax compliance deserve recognition. One of the main reasons why I am here today is to offer that encouragement. I am pleased that Liechtenstein has seen the opportunities brought about by automatic exchange of tax information and has taken the initiative to cultivate an even higher compliance culture. This is the kind of progress the UK's global tax governance initiatives are designed to foster. I look forward to seeing the full fruits of Liechtenstein's reforms as they go forward.
The full speech is available here
Published 24 November 2017