World news story
Launch of official logo to mark 60 years of UK-Laos diplomatic relations
British Embassy announces winner of children's drawing competition for UK-Laos 60th diplomatic anniversary.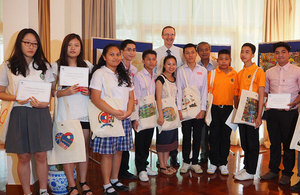 Ambassador Philip Malone today unveiled the winning design of the children's drawing competition launched by the British Embassy in February 2015 to create a logo for the 60th anniversary of UK-Laos diplomatic relations, which falls this year.
The winning design created by 15 year old Ketsana Vongphata was chosen from over 100 entries received by the British Embassy from schoolchildren across Laos. The design was chosen as it illustrates several important elements of UK and Laos including the landmarks of Big Ben and That Luang Stupa as well as the Union Flag and Lao flag.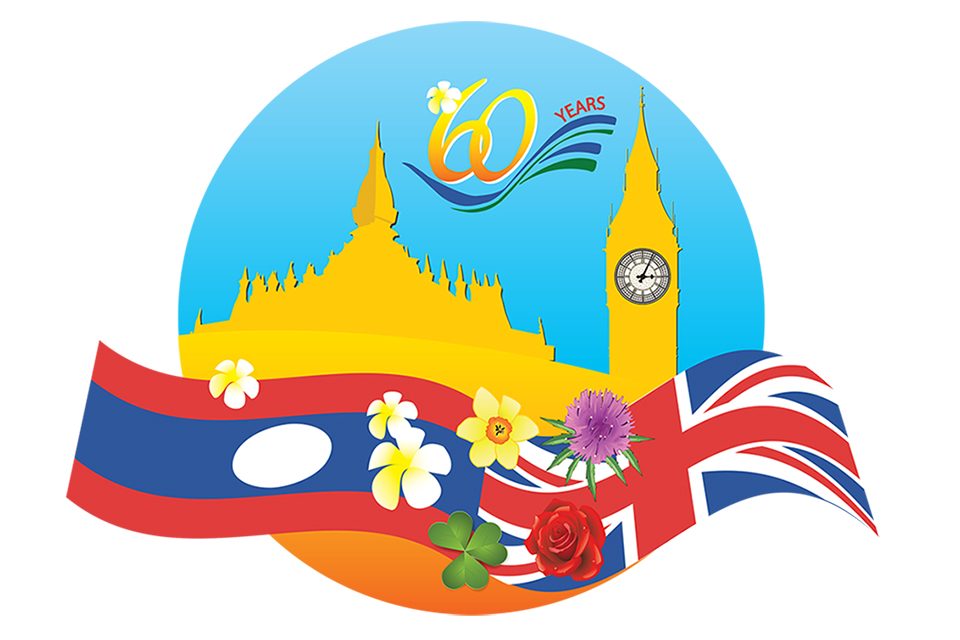 Winner Ketsana Vongphata, a pupil from Vientiane High School, was joined by runners-up at a prize-giving ceremony held at the British Residence on Wednesday 29 April 2015 for the unveiling of the new anniversary logo. The logo will be used throughout 2015 to brand special 60th Anniversary activities at the British Embassy. Special guests at the event also included the Director General of the Europe-America Department, Ministry of Foreign Affairs, H.E. Ambassador Khuanta Phalivong.
During the event, Ambassador Philip Malone said:
We have been very impressed with the high standard of drawing and creativity shown by all the competition entrants. Our panel of judges had a very difficult time choosing a winner, however we are thrilled with Ketsana's winning design and we look forward to using the anniversary logo for the remainder of 2015.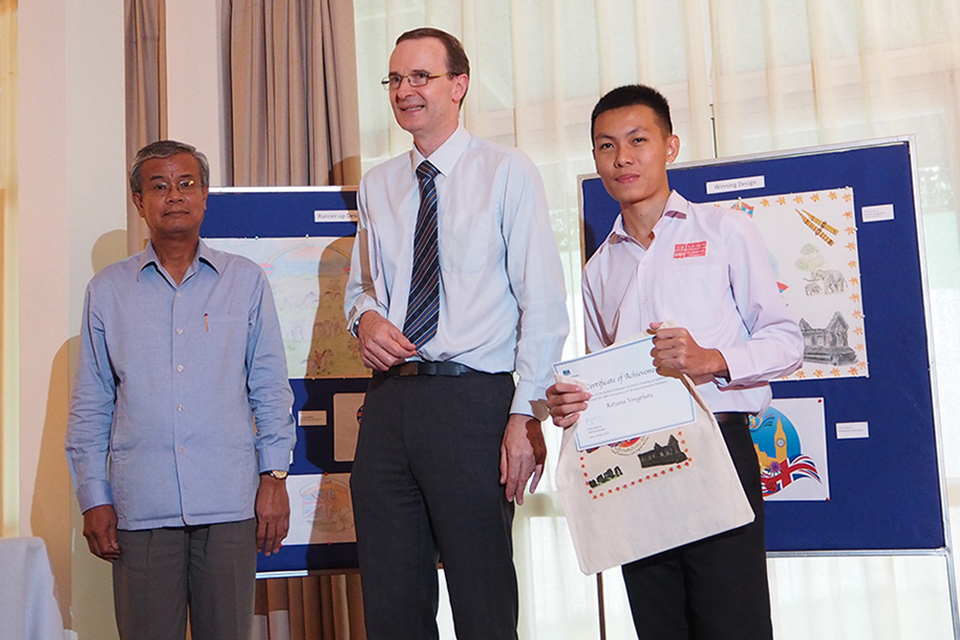 The UK and Laos first established diplomatic relations on 5 September 1955. Diplomatic relations were reinvigorated in November 2012 with the official reopening of the British Embassy in Vientiane after a diplomatic absence of 27 years, and further strengthened by the reopening of the Embassy of the Lao PDR in London late last year.
Published 30 April 2015