World news story
Job Announcement: Project Officer
Call for recruitment of a Project Officer for a British Embassy supported project in Skopje.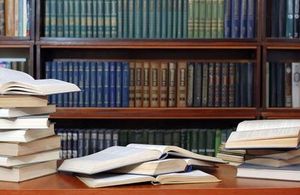 Migration Asylum Refugees Regional Initiative (MARRI) Centre in Skopje seeks an experienced Project Officer to work on the Project 'Improvement of the Procedures for Establishing Identity of Irregular Migrants in the MARRI Region', for the period from 1 August 2015 – 31 March 2016.
The project is supported by the British Embassy Skopje.
Key tasks
Overall coordination and administrative and financial management of the project
Develop work plan and timetable for the project and assure its smooth implementation
Organise and support the delivery of the project events: workshops and trainings
Organise and participate in the work of the Project Working Group
Communication and coordination with the donor and all other relevant stakeholders
Prepare documents for various meetings/events and draft notes
Provide input in the development of the project documents
Prepare technical specifications for hiring IT company to establish database, in line with the procurement procedures of the donor
Manage the project budget, including forecasting of expenditures, preparing payments, and other financial requirements in line with the financial procedures of the donor
Prepare narrative and financial quarterly progress reports and final Completion report
Maintain electronic and paper filing for the project
Prepare briefs on project events to be published on the MARRI webpage and coordinate PR related activities according to the procedures of the donor
Other tasks which may arise during the implementation of the project
Requirements
We are looking for a motivated team member with a strong interest and experience in management and coordination who fulfils the following criteria:
University degree
At least 3 years of relevant work experience in project management
Excellent management and coordination skills, ability to work under pressure, manage a high workload and meet tight deadlines
Diligent, reliable and focused way of operating with close attention to detail
Independent and proactive attitude, strong sense of ownership for assigned areas of responsibility
Ability to take initiative, identify gaps and propose solutions
Ability to work as part of a team as well as on own initiative
Culturally sensitive. Ability to work effectively and harmoniously with colleagues from varied cultures and professional backgrounds.
Excellent communication skills
Fluent in English
Writing and editing skills
MS Office skills (Word, Excel, PowerPoint, Outlook)
Application for the position
Your application should consist of a CV and cover letter expressing your motivation, in English, as well as job references.
The application should be sent by mail to info@marri-rc.org.mk by 17:00 hrs on 21 July 2015.
Please note that only shortlisted candidates will be contacted.