News story
Islands Framework on Carmichael's agenda
Scottish Secretary writes to the three island councils to develop plans for implementing the Islands Framework.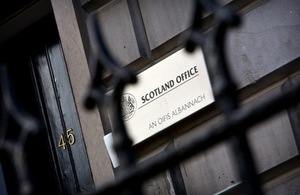 Following the agreement reached between the UK Government and Orkney, Shetland and Western Isles councils in August and the outcome of the Scottish Independence referendum, Scottish Secretary Alistair Carmichael has said he hopes to make progress on its implementation in the coming weeks. He also stressed that he wants the Scottish Government to listen to the islands' recommendations on decentralisation.
The Secretary of State said:
I have written to the Island councils to take forward the historic Islands framework which we agreed in August.
This is the first agreement of its kind, and I am proud that the islands are leading the way in looking at ways to increase decision making within local communities. This Framework is built on respect and co-operation and the UK Government will pursue it with energy and enthusiasm. I hope to have a meeting with the Island councils as soon as possible to agree priorities over the year ahead.
The Scottish Government must also do its part. There is a huge amount they can do already to devolve power to local communities - on issues such as transport, health and policing. Whilst their plans for the islands were very much focussed and dependent on a 'yes' vote, now is not the time for them to retreat into their shell when it comes to more powers for our island communities.
People in Orkney, Shetland and The Western Isles overwhelmingly backed remaining part of the UK and, as they have made abundantly clear, their campaign for more local decision making is not, was not and has never been based on the referendum outcome. As we move forward together as part of the UK, I urge the Scottish Government to listen to the Islands and decentralise decision-making back to them where they belong.
Published 26 September 2014