Press release
Investigation launched at County Durham and Darlington NHS Foundation Trust
Monitor has opened an investigation into the finances at County Durham and Darlington NHS Foundation Trust.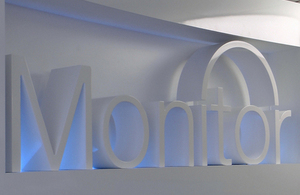 The trust, which provides a range of acute and community services to nearly 600,000 people in and around Durham and Darlington, has predicted a deficit of £14.7 million for 2015/16.
Monitor's investigation will help better understand the causes of the financial challenge and what support the trust needs to improve things for its patients.
Paul Chandler, Regional Director at Monitor, said:
We know the trust, like much of the NHS, is facing a serious financial challenge but we are going to help find out what more what can be done to get a grip of the situation.

Thousands of people across the region rely on the services this trust provides, so we will work quickly to determine what support the trust needs to help ensure the necessary improvements are made.
No decision has been taken on whether or not regulatory action will be required, but Monitor will announce the outcome of its investigation in due course.
Published 22 December 2015