Press release
Investigation into finances at The Royal Bournemouth and Christchurch Hospitals NHS Foundation Trust
The Royal Bournemouth and Christchurch Hospitals NHS Foundation Trust is under investigation by the health sector regulator following a deterioration in its financial position.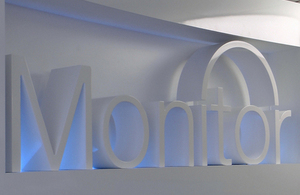 Monitor will examine the causes of the deterioration and what steps can be taken to ensure improvements are made on behalf of patients.
The trust, which provides services to around 550,000 people in Bournemouth, Christchurch, East Dorset and part of the New Forest, has forecast a deficit of over £10 million for the current financial year.
While Monitor has concerns about A&E waiting times at the trust, its investigation will focus on finances. However, in addition to this investigation the regulator will also ensure the trust takes the necessary steps to improve its A&E performance.
Paul Streat, Regional Director at Monitor, said:
Patients rely on the services provided by Royal Bournemouth and Christchurch and we want to make sure the trust gets to grips with its finances as quickly as possible.

We will examine what has caused the deterioration and find out what needs to be done to improve things.
No decision has been taken on whether further regulatory action is need, but Monitor will announce the outcome of its investigation in due course.
Published 12 November 2015