News story
Introducing the official blog from the Intellectual Property Office
The IPO blog has been set up to let those either working in, or with an interest in intellectual property (IP) share their thoughts and experiences.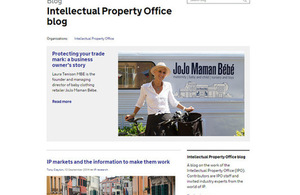 The IPO blog is a place for staff from the Intellectual Property Office to share their personal experiences of:
granting patents
registering trade marks and designs
supporting businesses to use, manage and enforce their IP to achieve their fullest potential
You can expect blogs from our expert researchers and economists and inside information from our examiners. There will also be stories from our staff who travel the length and breadth of the UK promoting innovation and growth to UK businesses.
Invited industry experts will share their knowledge and experience of how IP rights can turn ideas into commercial success.
Published 22 September 2014