Introducing British providers of education and training programmes to Indonesia
UKTI and the Training Gateway are bringing a delegation of UK-based providers of education to Jakarta, Indonesia.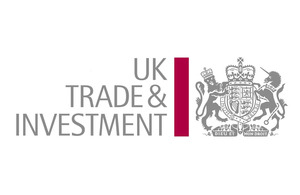 UK Trade & Investment and the Training Gateway are this week bringing to Jakarta a delegation of UK-based providers and of education and corporate training who are looking for a wide range of partnership opportunities in Indonesia.
Amanda Selvaratnam of The Training Gateway said:
Having been part of the business delegation that accompanied our Prime Minister, David Cameron, when he visited Indonesia last year, I am delighted to be building on that visit by introducing this group of training providers to the exciting opportunities for partnership offered by Indonesia.
The group comprises 11 universities, colleges and private training providers. They offer a diverse range of professional development programmes, including courses with industry recognised accreditation, programmes for primary, secondary and higher education teachers, specialist English language training, globalisation and cultural awareness training and educational partnerships.
The UK is well regarded as a centre of excellence for corporate and executive training across a range of areas, and experienced in working with overseas clients to deliver training tailored to their specific needs. The onset of technology has meant that the training environment and ways of delivery are constantly changing. UK training providers now offer a plethora of different types of specialist training across a range of platforms: face to face, on-line or through a blended approach.
Notes to editors
Organisations represented on the delegation include, APMG International, Bradford College, Canterbury Christ Church University, De Montfort University, Global Training Consultancy, LJ Create Ltd, Northumbria University, Nottingham University Law School, RoVE Ltd, Consulting Tools and The University of Brighton.

UK Trade & Investment is the Government Department that helps UK-based companies succeed in the global economy. We also help overseas companies bring their high-quality investment to the UK's dynamic economy acknowledged as Europe's best place from which to succeed in global business.

The Training Gateway helps UK and international public and private sector organisations address their skills needs by providing a free brokerage through which to source corporate, vocational and executive training and educational partnerships from UK universities, colleges and accredited Training providers.
Published 24 April 2013