Intervention in Tower Hamlets
Lord Ahmad responds to a letter in The Guardian.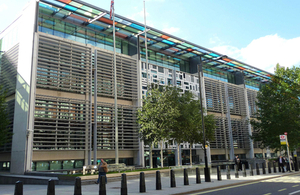 Ken Livingstone, George Galloway et al are totally wrong to suggest that the proposed intervention in Tower Hamlets is an attack on local democracy (Letters, 6 November 2014). It is entirely to do with protecting local taxpayers from an abuse of executive power and the systematic breakdown of local democratic checks and balances. The independent inspection of the council by PricewaterhouseCoopers LLP found extensive evidence of poor governance, financial mismanagement and a lack of transparency over the awarding of public grants and disposal of public buildings in Tower Hamlets. This also follows the Electoral Commission's concerns about the conduct of local elections in the borough.
The residents of Tower Hamlets have a right to expect that their Council Tax is properly accounted for, providing transparency and audit trails of how their money is spent, and that correct democratic processes are upheld. We do not take intervention actions lightly, but previous interventions – such as in Doncaster in 2010 – have helped tackle dysfunctional governance and restore public confidence in the integrity of councils. Localism requires transparency, probity and robust scrutiny: as Eric Pickles said in parliament last week, "there can be no place for rotten boroughs in 21st-century Britain".
Published 12 November 2014