News story
Intellectual property insurance for business: building confidence to innovate
Conference to help industry representative organisations understand ways members may cost-effectively resolve disputes.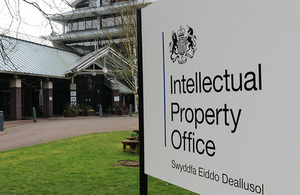 Conference overview
This conference brings together insurance industry professionals and intellectual property (IP) specialists primarily to help business, manufacturing and creative industry representative organisations understand ways their members may cost-effectively resolve their disputes. It will illustrate how the numerous types of insurance products e.g. legal expenses insurance (LEI), Cyber, indemnity and revenue protection, can help the different sectors.
IP insurance is becoming more affordable for SMEs and bespoke solutions for specific sectors are now emerging. It is increasingly recognised that before the event IP LEI in particular, can help businesses grow. IP LEI not only helps to ensure that Intellectual Property Rights can be enforced and defended but may also act as a deterrent to infringement or even increase the probability of accessing finance.
Note: the conference will provide ample opportunity for facilitated and general networking for insurers and representative bodies.
Conference content
The conference will help business representative organisations understand:
the various types of IP insurance
the low-cost alternative dispute resolution options that are available including Mediation and Expert Opinions;
the insurance claims process and
how the various insurance products may help license rights, protect revenues and even improve access to finance
Conference chair
Rosa Wilkinson, IPO Director of Innovation
Conference speakers
The Honourable Mr Justice Arnold, Senior High Court IP Judge
Dids Macdonald, CEO Anti Copying In Design
David Bloom, Independent Specialist IP Insurance Broker
Date
2 July 2015, 9.30am to 4.30pm (9am coffee and registration)
Location
Association of British Insurers
51 Gresham Street,
London,
EC2V 7HQ

Cost
This Conference is free to attend and is CPD certified.
Additional speakers include:
Registration
To secure your place at this free conference please email the IPO's Business Support Policy Team
Please note
Spaces are limited and will be allocated on a first come first served basis. To ensure that another organisation does not unnecessarily miss this opportunity, please let us know if you are no longer able to attend so we can re- allocate your place. Further details for attendees, including full agenda, will follow from the IPOs Business Support Policy Team.
Published 2 June 2015