IFSWF Secretariat to relocate to the City of London
The International Forum of Sovereign Wealth Funds (IFSWF) has announced its decision to establish its secretariat office in the city of London.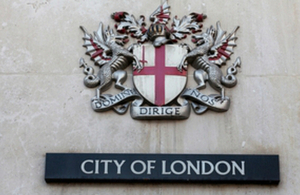 Moving from its current premises in Washington DC, the decision is a demonstration that the City of London is a leading global financial and professional services centre, and an ideal environment for international organisations dealing with global stakeholders such as Sovereign Governments. In selecting London as its base, the IFSWF took into account factors including ease of access, ease of doing business, the quality of the legal and regulatory environment and deep pool of skilled labour.
Commenting on the decision Her Majesty's Ambassador to the UAE, Dominic Jermey said:
The decision to base the IFSWF in London is testimony to the UK, and of course to London's, long standing reputation as an open and vibrant economy. The UK has consistently welcomed sovereign wealth investment, encouraging the removal of barriers at international level to the free flows of investment funding. Indeed, sovereign wealth has always been an integral part of the UK's commercial relationship with the UAE and I see the decision to locate the IFSWF Secretariat in London as a way to develop these ties further, especially as both our countries work in partnership as strong advocates of reducing bureaucracy around the international flow of investments. The UK Government welcomes Emirati investment - just as British ventures have been so warmly embraced in the UAE over the decades. This is part of a wider bilateral partnership that has been growing from strength to strength over the years.
UK Chancellor of the Exchequer Mr George Osborne said:
I am determined to secure the UK's position as a world class business and financial centre. That's why it's great news that our bid to bring the International Forum of Sovereign Wealth Funds to London has been a success. This is yet another vote of confidence in our long term economic plan.
The IFSWF decision follows the move by UK Trade & Investment (UKTI) in December 2013 to widen its remit to include support for commercial investors from the UAE and other Gulf markets. The UK and UAE Governments have committed to increase bilateral trade to £12bn by 2015.
Published 6 March 2014