Press release
Hungary offers opportunities to Welsh Businesses, says David Jones
Hungary offers good opportunities to Welsh businesses, particularly in the area of the green economy, says Welsh Office Minister David Jones…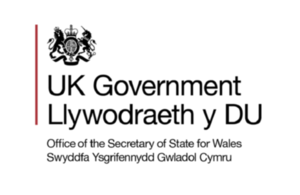 Hungary offers good opportunities to Welsh businesses, particularly in the area of the green economy, says Welsh Office Minister David Jones.
During his visit to Hungary earlier this week, Mr Jones met members of the British Chamber of Commerce and UK Trade and Investment (UKTi) staff at the Embassy and discussed how to improve trade links between both countries.
Mr Jones said:  "I had a very constructive meeting with the Chamber of Commerce and UKTi in Budapest.  They were particularly interested in developing low carbon industry in Hungary and fostering links with Welsh companies.  I have agreed to assist in discussions with the Department for Energy and Climate Change, with a view to exploring the potential for trade between Hungarian and Welsh companies.
"I believe there are exciting opportunities for Welsh companies seeking to do business in Hungary, particularly for those interested in participating in the country's infrastructure renewal programme.
"It is important for the Welsh Government to work closely with the UKTi to make sure that Wales's export potential is maximised.  UKTi's network of offices and worldwide reach can help Welsh businesses compete effectively in what is now a global marketplace.
"Building economic growth requires a true cross-government approach, involving close co-operation between Westminster and the Devolved Administrations.  I look forward to working on this with the Welsh Government for the benefit of the Welsh economy."
Published 23 June 2011