Huhne: No more surprise energy bill hikes on my watch
The Rt Hon Chris Huhne MP today warned energy companies not to block changes which would give energy consumers advance warning of hikes in bills…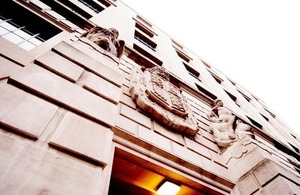 The Rt Hon Chris Huhne MP today warned energy companies not to block changes which would give energy consumers advance warning of hikes in bills.
Energy companies currently can wait up to 65 working days before having to tell their customers that bills have increased - meaning that some consumers are unaware that they are paying more for their energy, and giving them no chance to budget or give an updated meter reading.
Ofgem is due to consult with energy companies and other groups next month about ending the practice, which could see the regime changed by the end of the year. But energy companies do have the power to block Ofgem's changes if there is sufficient opposition.
Mr Huhne, Energy and Climate Change Secretary, today said that if energy companies were to block the changes, then he would consult with a view to using his legislative powers to end the practice, which energy companies would be unable to block.
The Rt Hon Chris Huhne MP said:
"It's outrageous that energy companies have been able hike up prices without even bothering to tell their customers.
"I can't think of another example where you start paying more for something without being told about it.
"The best result for consumers will be if energy companies don't block the changes that Ofgem will propose. But if they do, I won't hesitate to use my powers to end for good the practice of surprise energy bill hikes, if that's what consultation shows to be necessary."
---
Notes for editors
The Energy Act 2010 gives the Secretary of State powers to modify the conditions of supply licences to ensure domestic consumers are notified within a set period by the energy companies of changes to their gas and electricity tariffs.
Changes proposed by Ofgem to licence conditions can be vetoed if 20% of more of relevant licence holders (by reference to their number and/or market share) object.
Published 21 September 2010