How to filter your website search
Filtering search results to display only IPO content.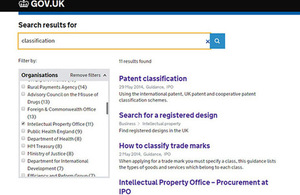 Following feedback, we've produced a short blog which includes a video on 'how to filter' your GOV.UK search results to show only IPO content.
If you have any queries on our website following our move to GOV.UK. Please post a comment on our blog or contact our website transition team.
Published 18 December 2014