World news story
Honorary Consulate, Thessaloniki: administrative changes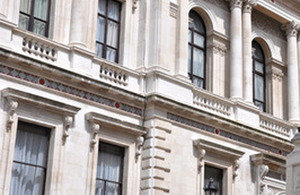 As part of a global review of consular services and in the framework of continuing efforts to modernise the way in which the British Embassies around the world deliver consular assistance, a number of routine, non-emergency, services provided by British Honorary Consulate in Thessaloniki will be provided by the Embassy's Consular Section team based in Athens as of Friday 1 March 2013.
This is an administrative change aiming to provide more efficient services to our consular customers. As a result the Honorary Consulate's front desk area will be closed down and all public enquiries will be dealt with by the Embassy in Athens.
There will be no change in the provision of emergency services for British nationals. Advice and support for British nationals requiring emergency consular assistance will still be available at any time either by telephoning the British Embassy in Athens or Global Response Centre in London outside of regular working hours.
Ms Maria Tsakali, British Honorary Consul, who continues in her role, will continue to operate from the premises of the British Council, Thessaloniki.
The level of representation in Thessaloniki and the British mission's close and established cooperation with authorities and the community remains the same. A programme of regular Consular Team visits is already in place and it will be complemented by visits by the new British Ambassador, John Kittmer, the Consul General, the Head of UK Trade & Investment in Greece and other Embassy officials, coupled with a programme of other activity to highlight the strong links between the two peoples and the British Government's strong interest in Thessaloniki and its importance for the region.
Published 23 March 2013